The Secret Behind The Secret Law Of Attraction.
The secret is out! That is, the secret law of attraction.
The Secret, a film made only for DVD, a docudrama on the Secret Law of Attraction has had an impact that can be measured in millions, namely it cost millions to produce, influenced millions, and
made millions of dollars in profit. It was this film that brought lights on and attention to the Law of Attraction. Many claimed to be using it for years prior and others were excited to give it a try for the first time.
Those who got the message, tried it out, proved it for themselves, and wrote emotionally-charged testimonials that fill the official website of The Secret. Those who did not, claimed it was a scam and hyped up marketing campaign with no substance. Overnight experts emerged in influential magazines proclaim it dangerous, misleading, and more magical thinking. While other experts claimed it's the real deal.
So What Is The Secret Behind The Secret Law Of Attraction.
Let's break this analysis down to specific techniques in the secret law of attraction.
In order to engage the mind to work for you, you have to believe that the mind can work for you. Those who have no faith at all, or a faith laced with either timidity or scorn, have proved their belief true: that it does not work.
People whose minds jump around in excitement like children at a birthday party, one minute laughing, the next minute crying, and the third minute intent on something else, can't be expected to manifest anything. You need to focus on an image long enough for it to settle into the subconscious mind. If it works, if people have proved it works, then why are many people frustrated and also disappointed and publicly decrying it as a form of mass delusion.
Yes, application is the secret of the secret law of attraction.
Since the entire process of manifestation is a phenomenon that arises from the actions we take. If we can imprint something we want into the subconscious mind and start taking steps to make it happen it's likely it will manifest.
Those people who delight in endless debates and negativity are poor candidates for success. While they may have a knack for writing satirical pieces about the secret law of attraction or analyzing something to death, this level of mental acuity works against them when they're trying to manifest. They themselves have actually use the law of attraction already and keep themselves in a self filling negative down spiral.
6-FIGURE RESIDUAL INCOME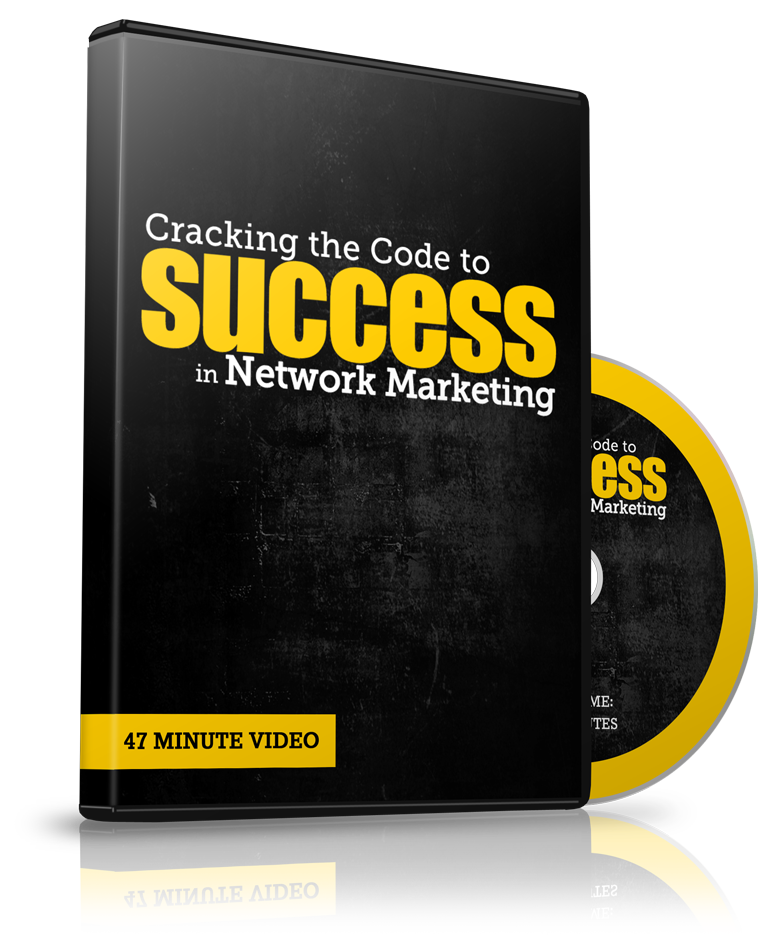 FREE TRAINING: 25+ year MLM vet wants to give you the 17 irrefutable laws to build a 6-Figure Residual in YOUR company.
My own humble opinion is that it works. If you believe in yourself and goals. Are willing to have patience, determination and a work ethic of being consist in your daily actions will manifest your dreams. It will also depend on what and how big your dreams are.
Example if you want a Million dollar home, but only make 20k a year you will have to become the person who earns enough to deserve that house. How can you serve and help more people? How can I afford….? How can I make it happen? These is a great questions as it gets your mind work for you in solving a problem and helps you to take actions steps in finding a solution.
Are you trying to find your ideal romantic relationship? Your dream mate? This person will not just drop into your lap. You will have to get out there and put yourself in a position where you can meet other people.
The secret law of attraction is only for people who believe in the evidence of things not seen and are patient, have determination and willing to work and make it happen. The secret is out and you can use it to enjoy health, wealth, romantic love, and happiness.
P.S.
If your looking to learn more about the law of attraction and how you can use it in your life and take your  business to the next level. I would definitely recommend clicking here to learn about attraction marketing.
Once I learned how to apply attraction marketing to my life became magical and fun again. My home business sky rocketed, I sponsored 24 in 30 into my network marketing company. Learn more about Attraction Marketing Click Here